Trusted advisors available from multiple disciplines to assist you
MMG's independent consultant team of former long-time Disney executives and experts led key departments and lines of business across the Global Walt Disney Parks and Resorts business segment, including theme parks, resorts, waterparks, timeshares, and cruise lines, as well as ESPN, the worldwide leader in sports.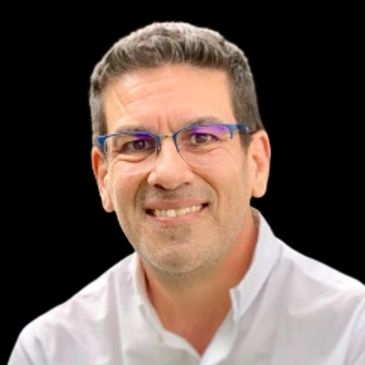 Cal Almaguer, Founding Partner
Sales and Customer Experience Development/Contact Center Operations and Optimization
An accomplished sales and customer experience executive with proven leadership in driving top-line revenue growth for the Walt Disney Company. Cal is an expert in building world-class customer experiences by providing the strategic direction necessary to create memorable experiences. As a member of the Disney Cruise Line launch team and the former Vice President of Sales and Travel Operations for Disney Destinations, Cal has a track record of success in salesforce and contact center environments. Under his leadership, the Disney Reservation Centers in Florida and California achieved record operating income growth, while surprising and delighting millions of Guests around the world. Likewise, his sales organization delivered record revenue results for Walt Disney World, Disneyland, Disney Cruise Line, Adventures by Disney, and Disney's Aulani Resort & Spa. After a distinguished 20-year Disney career, he founded The MagicMakers® Group with partner and fellow Disney executive Rob Mauldin.  Cal also served as Sr. Vice President, Sales & Service Strategy and Operations, leading the sales and contact center organizations for Princess Cruises.
Cal holds Bachelor Degrees in Chemistry and History from the University of Miami, and a Master's in Business Administration from Florida International University.
Cal Almaguer, Founding Partner
Sales and Customer Experience Development/Contact Center Operations and Optimization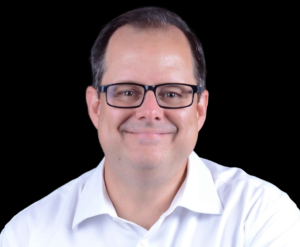 Rob Mauldin, Founding Partner
Business Transformation and Experience Development
A results-oriented, entrepreneurial executive with a passion for delivering high-quality, customer-centric experiences, Rob has an impeccable record for developing and delivering innovative solutions that increase revenue and profitability. Rob was a member of the Disney Cruise Line launch team and was a key executive in the Entertainment organization that led the transformation of Disney's consumer photography service, Disney PhotoPass, at Disney theme parks around the world. Rob's vision, business acumen, and knack for turning strategies into execution navigated his organizations through rapid technological change and prepared them for the challenges of tomorrow. After a distinguished 21-year Disney career, Rob founded The MagicMakers® Group with partner and fellow Disney executive Cal Almaguer.
Rob holds a Bachelor's Degree in Business Administration focusing on Finance and Entrepreneurship from Baylor University.
Rob Mauldin, Founding Partner
Business Transformation, Experience Development, Finance, and Revenue Enhancement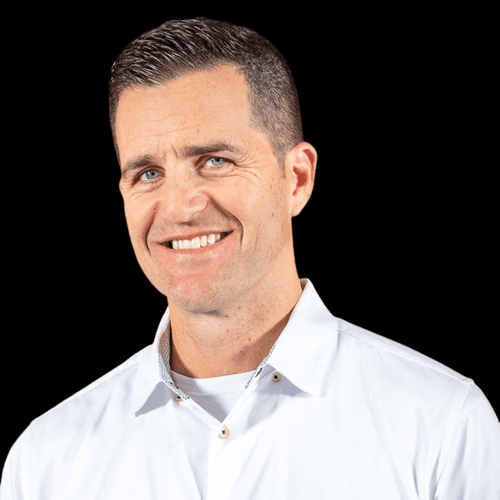 Brad Baker

Brand Building, Marketing Strategy, Social Media Strategy, Creative Development
Brad is a growth-focused, senior marketing executive with over 20 years of marketing leadership experience in the travel + hospitality space. He has a broad-based background in brand management, marketing strategy, social media, and creative development. He has launched high-profile products and experiences, developed 360 marketing plans, and led breakthrough creative for major travel brands.
As a marketing executive at the Walt Disney Company, Brad was responsible for developing impactful go-to-market plans for Disney Parks including national campaigns, new attraction launches, special events, and dedicated marketing efforts targeting growth audiences. He served as the brand steward for iconic theme park and resort brands and was instrumental in building, launching, and growing Disney Park's presence on social media. As part of Disney's internal creative agency, he oversaw an advertising team responsible for creating compelling content to engage consumers. Most recently, Brad served as VP of Brand Strategy & Creative for Holiday Inn Club Vacations, Inc., where he was responsible for building a new consumer brand from the ground up and building brand equity among new audiences.
Brad is a highly versatile marketer who blends strategy and creativity together to bring brands to life. He builds brands by understanding the consumer, architecting positioning, developing campaigns + creative, activating paid/organic media, and optimizing brand performance. He also has a deep understanding of the digital space and how to use emerging digital platforms and technology to engage with consumers.
Brad has a Bachelor of Science degree in Communications – Advertising from Towson University.
Branding, Audience Segmentation, Content Strategy, Content Creation, Marketing Strategy + Integrated Communication Plans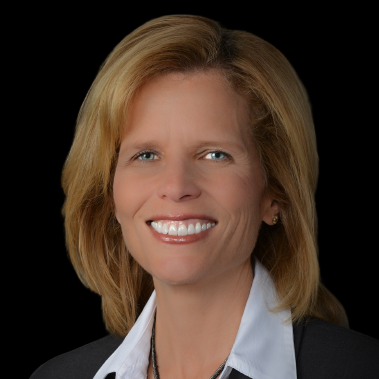 Michelle Baker

Leadership Development, NextGen Leadership Foundations
Michelle Baker is a highly respected, intuitive thought leader with 24 years of senior leadership experience in service-focused organizations, including The Walt Disney Company, Wyndham Resorts, and Mazda USA. During her tenure at Disney, she was privileged to be part of the opening team for Disney Cruise Line, spending 15 years in a variety of leadership roles for Shoreside Travel Operations, followed by two years as an Officer in Human Resources onboard the Disney Dream and Disney Fantasy. During her tenure at Disney Cruise Line, Michelle won the prestigious Partner's In Excellence award, a lifetime award given to the company's high performers. Michelle was also a recruiter for the Disney College Program, interviewing students across the US who were pursuing their dreams of working for The Walt Disney Company. After returning to land in 2012, Michelle joined the Disney Institute (DI) and served as a Delivery Director in both Orlando, Florida, and Anaheim, California. At DI she was responsible for the development of onstage Facilitators and Engagement Managers, while also driving process improvements in the talent deployment model, travel alignment and spending, and labor utilization metrics. Michelle brings a wealth of knowledge in multiple disciplines, with a passion for developing both seasoned and NextGen leaders. Aligned leaders who build on a foundation of developing others and driving business results, while maintaining a growth mindset and practicing self-care. She thrives on helping organizations and individuals transform from being task-driven managers to results-driven, people-focused leaders who just "get it". Michelle graduated with Honors as an EMBA Welch Scholar from the Jack Welch Management Institute, Strayer University. She is an avid outdoor enthusiast and enjoys hiking, backpacking, and CrossFit.
Leadership Development, NextGen Leadership Foundations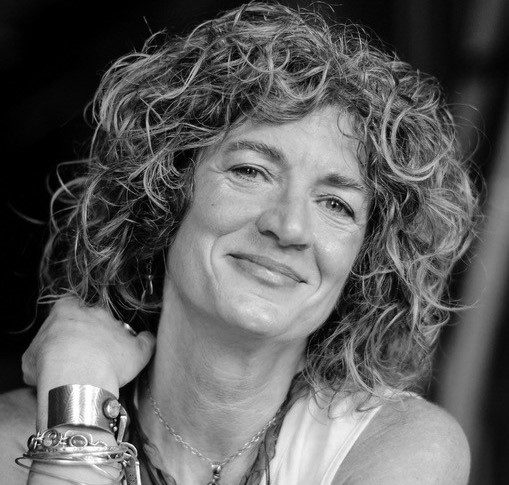 Stacey Barton

Narrative Director/Experience Designer/Writer
Stacy loves a good story—hearing it, seeing it, shaping it, sharing it—how it comes to life with an audience. She's been called the 'Swiss army knife' of storytellers and for the past twenty-three years she's specialized in story development and immersive experience design for themed entertainment, including major projects for Disney, SeaWorld, Ringling Bros. Circus, and others around the world. She's equally at ease imagining new content, using folklore and fairytales as structural forms, or transforming films and books into compelling live experiences. Stacy thrives in all forms of collaboration and within the diverse disciplines required to create an immersive experience she challenges her creative teams to ask: What is the heart of our story? What is the journey we promise our audience? And what is the gift they take away? To design an interactive experience like this—connecting the story to its audience—she's learned to pay attention to the landscape of communication and how it changes due to geography, culture, language, and generation. To make the story relevant, she uses the tools of traditional theater alongside cutting-edge technologies, audience interactions, and social media engagements, choosing with her team what serves each story best. Finally, if there is an actual script to be written Stacy tackles it with great joy, using language that is honest and true. She says, "If I've done my job well, there will be very few words nestled inside a whole lot of story." In addition to themed entertainment, Stacy is an author, with 30+ magazine publications, two one-act plays, three animated short films, and eight books of literature (fiction, poetry, and children's). Her audience-centric workshops, masterclasses, and creative consultation services are enjoyed by entertainment companies, theaters, and educational organizations alike.
Narrative Director/Experience Designer/Writer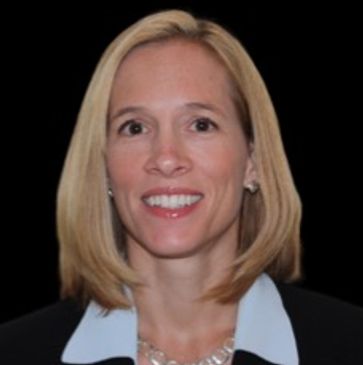 Joanna Bradford

Strategic Planning, Valuation, and Financial Modeling
With over 25 years of experience in strategic planning, valuation, and financial modeling, and revenue and profit maximization, Joanna has a proven track record for combining analytics and strategic insights to solve complex business challenges and drive growth. Her experience has spanned the travel and entertainment industry, including theme parks and attractions, hotels, timeshare, and fractional ownership, airlines and travel agencies, and retail, dining, and entertainment. Joanna spent 15 years at the Walt Disney Company in key leadership positions across business development, strategic planning, and finance. She led feasibility analysis and valuation for major new projects across most of Walt Disney World's lines of business. She also spearheaded long-term strategy development for the company's Information Technology and Entertainment departments.
Joanna holds BA in Economics from Bucknell University and an MBA from the University of Virginia's Darden Graduate School of Business.
Strategic Planning, Valuation, and Financial Modeling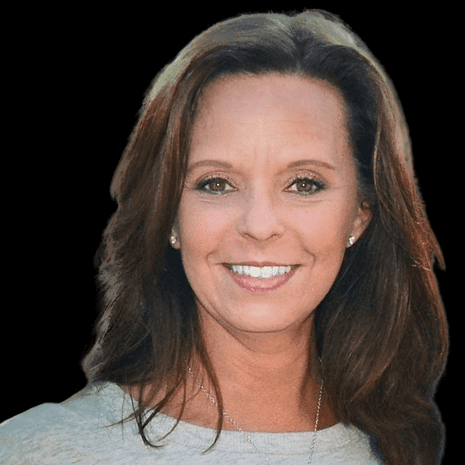 Sheila Butler

Marketing Strategy, Loyalty Strategy, Brand Management, Strategic Partnership Development, Fractional CMO
Sheila is an accomplished Chief Marketing Officer with experience at Disney, JPMorgan Chase, Choice Hotels, & Axiom Bank in omnichannel marketing (email, digital, social, TV, radio, direct mail), customer engagement/lifecycle marketing, loyalty & partnership/alliance, business development, and CRM. Sheila has a demonstrated ability to acquire new customers, develop & launch new products, and increase customer engagement, loyalty & retention through consumer insights, strategic partnerships & innovation, customer relationship management (CRM)-based, and lifecycle marketing utilizing integrated marketing strategies across digital and offline channels.
Clients have included a leading hotel, theme parks, and airline brands in entertainment, travel/leisure/hospitality, retail, and food & beverage, all with strong loyalty programs. Sheila also brings 7 years of special events strategy, marketing, and entertainment production experience at Disney Parks & Resorts
Sheila has a Bachelor of Science in Music and Business / Arts Administration from Indiana University and an MBA in Global Business from the University of North Carolina at Chapel Hill.
Marketing Strategy, Loyalty Strategy, Brand Management, Strategic Partnership Development, Fractional CMO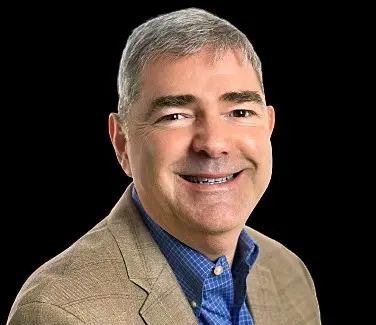 Anthony Calleo

Employee Experience and Engagement, Talent Development, Performance Management
Anthony Calleo is a Human Resources Professional with expertise in developing productive workplace environments conducive to high employee engagement. His experience covers many broad areas, including employee onboarding, employee engagement, talent development, performance management, diversity, equity & inclusion. A considerable segment of Anthony's experience comes from his over 20 years at Disney | ABC Television Group. He successfully worked in or led various groups while there, collaborating with various business units throughout Disney. Beyond Disney, Anthony served as the Vice President of Talent & Culture at Dime Community Bank. He led a highly visible team responsible for building and fostering an Intentional Culture and currently leads Employee Experience for Cresco Labs.
Anthony holds a Bachelor of Fine Arts in Communications Arts and a Master of Science in Instructional Technology from the New York Institute of Technology.
Employee Experience and Engagement, Talent Development, Performance Management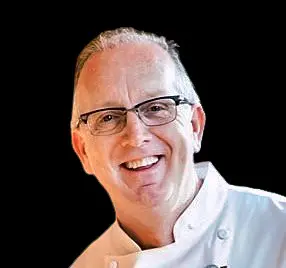 John Clark

Catering Operations, Menu Design, Operating Large-Scale F&B Operations, F&B Supply Chain Optimization, F&B Leadership Development
When it comes to culinary experience few in the industry have the expertise as this award-winning Chef. John is a highly experienced Culinary Director with a demonstrated history of working in the hospitality industry. He is skilled in menu design, problem-solving, team building, and budgeting, catering, table service, and quick service venues. He also has experience in Hotel Management. John has multi-grand opening experience in both Hotels and Theme Parks that range from signature dining to high-volume production. This includes 3 International opening experiences in France, Italy, and China. He has a proven ability to develop and motivate a culinary team to effectively and efficiently deliver a superior culinary product while upholding high safety standards within the kitchen. One of John's responsibilities while at Walt Disney World was the creation of culinary standards both for food products and training. He worked with purchasing setting up standards for the procurement of products for the entire property. During 2020 and the COVID closure he was 1 of 2 Chefs that analyzed every menu for over 400 locations on the Walt Disney World property looking for areas to streamline and substitute products due to supply chain complications. During this time he also created and implemented the successful Food & Beverage strategy for the NBA COVID bubble. Along with his diverse 37 years of Disney experience, John also has combined Front and Heart of the House expertise as Executive Chef and Food and Beverage Manager for the Orlando Marriott, a 300-room Hotel with over 100,000 square feet of convention space. Coupled with his strong skills in business optimization, John is an award-winning Chef that has always excelled in the creation of innovative offerings that align with current food trends. He is a Certificate Level Sommelier, recognized through the Court of Master Sommeliers. He has worked on numerous kitchen designs for new projects including production kitchens that he helped design for efficiency and flow. He was accredited by the American Culinary Federation as an Executive Chef. He has continued to mentor young talent by being a guest lecturer at Florida State University as well as an advisor to students competing in the National Pro Start Culinary Competition.
John holds an AA and AS in Business from Valencia College.
Catering Operations, Menu Design, Operating Large-Scale F&B Operations, F&B Supply Chain Optimization, F&B Leadership Development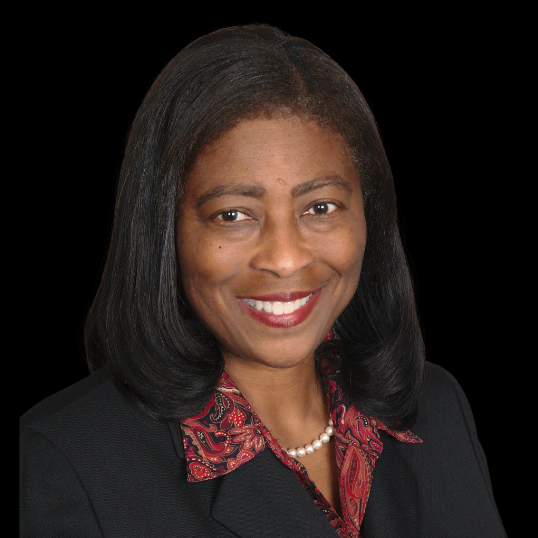 Anita Collins

Leadership Development, Employee Training
Anita Collins has over 23 years of experience in Learning and Development including strategy development and implementation. She is a seasoned and dynamic facilitator with the ability to impact large audiences or small intact teams. Working at Disney afforded her the opportunity to perform a variety of roles in Finance, Recruitment, Human Resources, and Learning and Development. She has had a lifelong passion for learning and takes great pride in enabling others to develop to their fullest potential. Disney University was the right fit for her to do that. During her 10 years at Disney University, Anita consulted, developed strategies, and delivered training, at all levels of the organization, both domestic (California, Florida) and international (Tokyo, Shanghai, and Disney Cruise Ships). She was honored to be selected to represent Disney University on the opening task force team for Aulani, A Disney® Resort & Spa.
While at Disney, Anita received the "Partners In Excellence" award which demonstrates the characteristics of an excellent worker. She also received the "Walt Disney Legacy Award" which is the highest honor any cast member, Disney Imagineer, crew member, or employee can receive for their abilities to "Dream, Create & Inspire," as Walt Disney himself did, in their respective roles.
Anita holds ATD's Certified Professional in Talent Development (CPTD) designation, HRCI's Professional in Human Resources (PHR) Certification, and is a licensed Florida CPA. She completed the Executive MBA program at Rollins College Crummer School of Business.
Leadership Development, Employee Training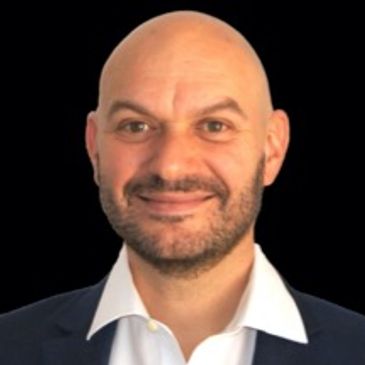 Gabryel Cosanni

Digital & E-Commerce
In an ever-changing landscape of customer-centricity, Gabryel has a successful track record of combining his data analytics expertise with his experience in technology platforms to solve complex organizational problems. A passionate "data geek", Gabryel's ability to create order out of data chaos has allowed him to develop strategic approaches for creating new growth drivers while delivering a more personal relationship with the customer and significantly improving the customer experience.
During his 20 years at the Walt Disney Company, BMW, Darden Restaurants, Silversea Cruises, and Universal Orlando Resort, Gabryel honed his passion for the importance of using data to put the guest first and create a memorable (and profitable) customer journey. In doing so, he enabled these top companies to drive additional business value from their data through CRM, customer experience journey mapping, digital strategies, marketing program optimization, and data-driven organizational design. Throughout his work, he continued to optimize the holistic customer experience approach.
Gabryel holds a Bachelor's Degree in Management Information Systems from the University of Central Florida, and an MBA from Stetson University.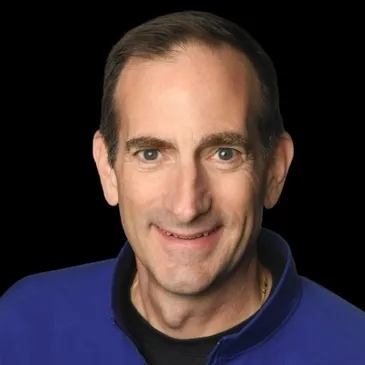 Jack Feivou

Creative Entertainment
With over 30 years of creative entertainment experience, Jack has worked in non-profits, performing arts centers, amphitheaters, and major theme parks throughout the world as a Stage Manager, Production Manager, Producer, General Manager, and ultimately as President and CEO. He understands the intricacies and global vision of the entertainment business. His years of experience have taught him that we manage things, and we lead people.
Early in Jack's career, he worked as a stage manager and technical director for a number of theatre companies including the Nickerson Theatre, Theatre Works, Albany Berkshire Ballet, and Dennis Wayne Dancers. Additionally, he was part of the producing team for the Effie Awards, the Philadelphia Thanksgiving Day Parade, the Chicago Magnificent Mile Holiday Processional, and multiple marketing special events. For the launch of Karastan Carpets new line, Jack stage-managed an innovative Haute Couture fashion show with models matched with each new carpet design, including one dressed totally in Karastan carpet. He spent seven years as the Events and Operations Manager for Trinity College, where he also taught stage management.
Jack's Disney career began in 1997 as a production manager for convention and special events at the Walt Disney World Resort. He managed over 200 events in his first year, and over the next four years produced marketing events in Orlando and New York City for Walt Disney World and Disney Cruise Line. As part of the initial launch of Disney Cruise line, Jack produced an event in the middle of Times Square, transforming it into a tropical paradise in the middle of February with sand, palm trees, tiki huts, and families in beachwear. That single event received hundreds of media hits and led to a multitude of vacation bookings.A Lifelong lover of dance, Jack left Disney for a time when he was offered an opportunity to lead the Boston Ballet as Director of Artistic Operations and Chief Operating Officer. Working closely with the Artistic and Executive Directors, he ran both production and daily operations of the company, saving over $400,000 in operating costs which was reinvested back into the creative.
Jack returned to Disney to produce the longest running show at the Magic Kingdom® Park, "Dream Along with Mickey", and join the Emmy Award-winning production team of the 2005 Walt Disney World Christmas Day Parade.
Capitalizing on this success, Jack produced Disney on Parade at Hong Kong Disneyland® Resort, the resort's first parade. He also stage managed many of the grand-opening's biggest events. As General Manager, Entertainment Operations, Jack led a cast of more than 800 in the day-to-day operation of various stage shows, atmosphere entertainment, character experiences, and photo imaging that delighted millions of Walt Disney World guests each year.
After his final years at Disney, Jack served as President & CEO of Fox Associates where he led the Fabulous Fox Theatre in St. Louis, the third largest touring roadhouse in the country. The company also included MetroTix and Fox Theatricals, which produces Tony Award-winning Broadway shows. Jack later joined Universal Creative as a Senior Show Producer, leading the creative team that will soon bring to life a new land, including attractions, restaurants, retail, and live entertainment for the future Universal Beijing Resort.
Jack has been a member of the United States Institute for Theatrical Technology since 1991, serving multiple roles including the Vice President for Conferences, Vice Commissioner for the Stage Management Mentoring Project (SMMP), Commissioner for the Management Commission, and a Director at Large.  Jack was a SMMP Mentor for over ten years and has presented at over 17 conferences. One of Jack's passions is giving back to the industry by mentoring the next generation of theatre practitioners.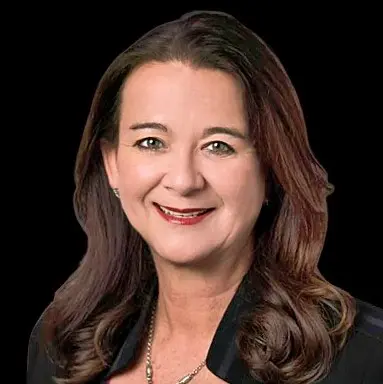 Jeanne Ford

Marketing and Business Integration
Jeanne is a strategic and innovative leader with a proven record of driving results, enhancing brand reputation, and customer service excellence. She brings expertise in creating, promoting, marketing, and managing a diverse range of businesses in the community relations, corporate, sports, entertainment, resort hospitality, and nonprofit industries incorporating sales campaigns, fundraising, special events, public relations, promotions, social media & community outreach initiatives. She blends strong strategic business development, communications, and marketing skills to inspire desired action by employees, consumers, businesses, and clients. Jeanne is an innovative problem-solving leader with the ability to orchestrate complex business, communication, and marketing plans with tenacity and decisiveness. She is recognized for relationship management and integrity, and as an innovative business partner to create, mentor and build high-performance teams that have consistently contributed value and delivered results for employers, clients, guests, and shareholders. Jeanne has held leadership positions driving results for Fortune 500 companies including 21 years with Walt Disney World Resort, Philips Morris USA, the professional women's and men's tennis circuits, and the Atlanta Centennial Olympic Games.
Jeanne has a B.S. in Communications - PR & Advertising with a minor in Journalism from Florida State University.
Marketing and Business Integration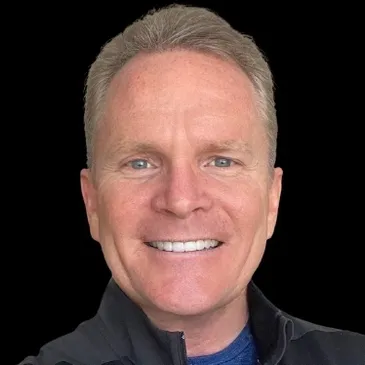 Kenny Funk

Retail Strategy/Planning, Business Insights & Analytics, & Revenue Maximization
Kenny brings over 30 years of senior executive level global multi-channel retail & wholesale, food & beverage, attractions and entertainment experience to our group. His tenure with top hospitality brands including The Walt Disney Company and Great Wolf Resorts provides an unparalleled cross-discipline blend of brand strategy development, product innovation, guest-centric operational execution, outlet concept design & delivery, business insights & analytics, supply chain & sourcing strategy, business systems, and financial planning in the areas of retail, attractions, food & beverage and entertainment.
Relentlessly focused on the entire product/menu life cycle and customer experience journey, he has been able to consistently deliver significant top line, bottom line, and guest experience results at every stop of his career. Kenny is highly regarded for developing cogent and understandable business strategy in all hospitality revenue channels by keeping pace with changing customer shopping and dining dynamics.
Having generated product development, supply chain & sourcing strategy in addition to planning systems & mechanics representing annual revenues of over $3B and receipts at cost totaling over $1B annually, he provides a cash-flow focused keen understanding of the balance between maximizing revenue potential and minimizing the balance sheet impacts of carrying costs and rationalizing operational costs.
Distinguished for his ability to readily identify business process gaps, he has been able to create holistic systems strategy and implementation plans at the highest level to support the needs of a growing and changing business. This includes various POS, sourcing, and planning systems integrations to company enterprise financial systems to ensure fiscal harmony and facilitate near-real-time reporting. Oracle, SAP, Micros, Kleinschmidt, Coupa, DataWorks are among the various support systems he's introduced and/or optimized throughout his career.
Additionally, his experience in leveraging internal proprietary brands coupled with his understanding of the value of introducing business-driving licenses such as Build a Bear, LEGO, Crayola, Columbia Sport, Nike, Swarovski among others has driven non-traditional and incremental revenue opportunities across bricks & mortar as well as e-commerce channels.
A frequent speaker on the topics of leadership development and strategy development at companies and organizations such as Chase, Sony, Society of Human Resource Managers, Kenny is recognized as a visionary catalyst for change in organizations across a spectrum of industries.
Kenny holds a bachelors degree in Business Administration from SW Oklahoma State University and has served on the IAAPA retail board of directors, the Johnson University board of directors among other community and not-for-profit experiences.
Retail Strategy/Planning, Business Insights & Analytics, & Revenue Maximization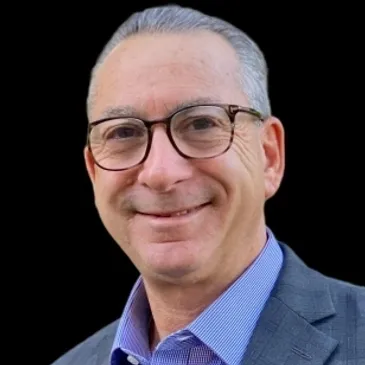 Barry Jacobson

Hospitality Strategy & Premium Service Development
A talented and engaging hospitality executive, Barry has compiled an impressive breadth of experience in a multitude of successful Disney businesses over his 37-year career. His business savvy and empowering "people first' leadership philosophy helped deliver world-class personalized guest, member, and customer experiences by developing a culture that supports the flawless delivery of service excellence. Barry leads with influence and purpose, establishing sustainable processes and ensuring all stakeholders are enrolled, engaged and enabled. In this way, Barry has been able to transform cultures into consumer centric, customer responsive and growth-driven teams that deliver revenue and margin improvements through innovation, new business development, cost optimization and mutually beneficial strategic partnerships.
Best known for his passion in hospitality, luxury, and premium services, Barry concentrates on guest relations management and operations, driving the brand experience to align with a company's personalized and customized engagement goals. His performance-driven skillset has brought successful innovation to major brands throughout his career including the Walt Disney Company, the Dallas Cowboys organization, and ClubCorp, delivering record revenue growth and significant cost optimization during his tenures. Barry's eye for hospitality innovation was a key component in creating and launching Disney experiences to elevate the brand into the premium, luxury market while building and nurturing relationships with potential and existing customers. This resulted in a successful model to improve intent-to-return, generate incremental revenue, and increase brand loyalty. Several of these premium experiences include:
Golden Oak at Walt Disney World – A premier, luxury private club and community, optimizing the owner experience at every level including VIP experiences, premium services and events, clubhouse operations, restaurants, and transportation.
Club 33 – Walt Disney's own private membership clubs in each of the Walt Disney World theme parks. 
Walt Disney World Spas and Salons – Reimagination of this business, creating a brand-within-a-brand, launching 'Disney's Character Couture'
Barry holds a Bachelor's Degree in Business from the University of Central Florida and an MBA from the University of Phoenix.
Hospitality Strategy & Premium Service Development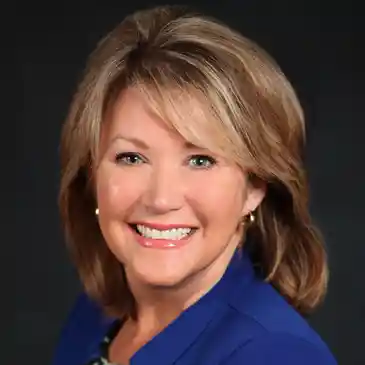 RK Kelley

Entertainment Development
A highly respected industry veteran with over twenty-five years of experience in the entertainment, tourism, and corporate social responsibility industries. As an executive with the Walt Disney Company, she worked closely with divisions and sites around the globe, and her executive roles spanned production, operations, and worldwide strategic development. As a core member of the Disney Cruise Line launch team, she led planning and creative development for the award-winning entertainment program, raising and redefining the standard of excellence across the industry. RK was distinguished as one of the Company's youngest female executives, with responsibility for some of the world's largest theme park and wardrobe operations. Following her passion for community service, she "gives back" through Board roles at Dr. Phillips Charities, Orange County Arts & Cultural Affairs Advocacy Committee, Butler University's Jordan College of the Arts, and the prestigious Orlando Philharmonic Orchestra where she serves as Past President. During the Covid-19 pandemic, RK initiated relief efforts benefitting entertainment industry professionals in Central Florida, including co-founding the Sharing HeARTS meal outreach and serving on the steering committee of the Greater Orlando Performing Arts Relief (GOPAR) granting organization .
RK holds a Bachelor of Science in Arts Administration, with a concentration in Business and Theatre, from Butler University.
Entertainment Development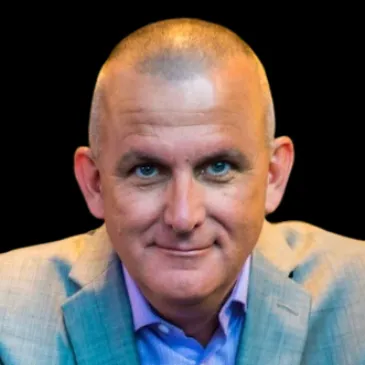 Robert Kelley

Cross-Functional Theme Park Operations, Program Management, and Signature Events
A motivational, strategic, and integrity driven operations executive, Robert has a proven track record of improving top and bottom line results by optimizing all operating platforms within a business. His 33 years with Walt Disney Parks and Resorts took him all over the world, affording him the opportunity to build operating processes and organizational platforms supporting Merchandise, Attractions, Food & Beverage, Custodial Services, and many other lines of business. Robert specializes in optimizing and monetizing businesses by keenly leveraging their products and services, building effective pricing and promotional strategies, and creating a highly effective, customer-centric culture throughout the organization and across all operating areas.
As a member of Disney's Theme Park Executive Teams, he has vast experience with overall master planning, program management, emergency preparedness, signature special events, and many other unique disciplines.
Cross-Functional Theme Park Operations, Program Management, and Signature Events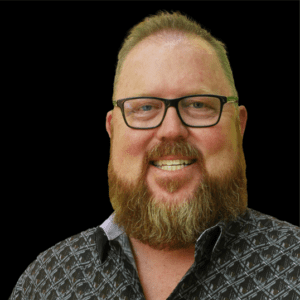 Lee Kitchen

Creativity & Innovation Catalyst
MAGICAL INNOVATION & CREATIVITY DUDE! Lee is a 5-star Innovation Catalyst, Keynote Speaker, Workshop Leader, Culture-Change Agent, Design Thinking Trainer, Avengers and Stars Wars fanboy, and overall MAGICAL DUDE! Lee brings a wealth of experience as a Certified Master Facilitator and long-term innovation agent. During his 32 years at The Walt Disney Company, he helped create some of their most impactful marketing campaigns, memorable guest experiences, and real-time operational efficiency changes. He offers his magic and wisdom in a mix of training, interactive workshops, facilitated idea sessions, and inspiring keynotes around the world.
- Lee can TRAIN your team to think more creatively; helping them solve challenges and invent incredible new things, all while changing mindsets to innovate more often.
- Lee can help your team INVENT solutions to your business challenges by facilitating a structured problem-solving process to help people think differently.
- Lee can provide bite-sized innovation and creativity WORKSHOPS and KEYNOTES, which are as enlightening as they are motivating.
Lee holds a Bachelor of Science Degree in Marketing and Management from Webber International University.
Creativity & Innovation Catalyst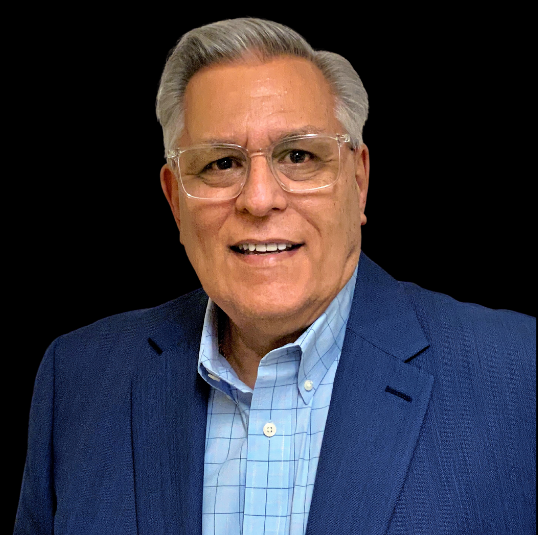 Mike Lodge

Culinary, F&B, and Hospitality Operations
Mike turned opportunity and passion for his trade into a 'magical' 50-year career of which 27 were with Disney. He started working at Walt Disney World in 1972 as a dishwasher and had the honor of being in the initial Culinary Apprentice Program. He rose quickly through the Disney ranks and became the Executive Sous Chef at Disney's Grand Floridian Beach Resort and soon became the opening Executive Chef at the Disney All-Star proprieties. His experiences also included the opening of Disneyland Paris.
Mike has always kept the guest experience at the heart of his endeavors. He kept that view in focus while running a training region for Papa John's as he opened 1,500 stores during his tenure. A highlight during those years was working with the Ken Blanchard organization to create a training program for Papa John's 'Coaching from the Heart' that was based on Don Shula's Book, Coaching from the Heart; How to Inspire Greatness in Others. His passion for mentoring was also highlighted as he became the Chef Director of Student Affairs at Le Cordon Blue Culinary School, Orlando.
Since 2011, Mike has built on his executive F&B experiences with a tenue at Westgate Resorts. Given the complexities of today's environment, he brought his diverse expertise to approximately 80 openings and acquisitions ranging from Las Vegas, NV, Park City, UT to Branson, MO. Working on openings from concept, kitchen, dining room, and menu design, purchasing equipment, hiring, training, and leading the right staff to deliver a superior guest experience. His expertise also includes negotiating nationwide vendor contracts, controlling labor and food costs, and process improvements.
Mike also excels at bringing an audience to life whether you're looking to find one's passion, motivation to serve, or sharpening guest experience skills.
Culinary, F&B, and Hospitality Operations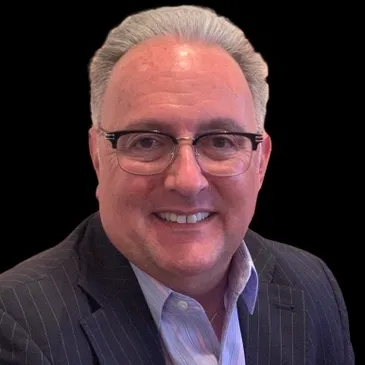 Tony Mancini

Luxury Retail Brand Strategy, Concept Development & Store Design
Tony Mancini is a corporate luxury brand industry thought leader of 25+ years and has held executive leadership positions for some of the world's most successful domestic and international luxury retail and hospitality development companies including The Walt Disney Company, MGM Resorts International, and Las Vegas Sands Corp. Tony's C-suite experience and exceptional track record spans the creation and implementation of $3B+ in development for world renowned brands in mixed-use properties that include retail, hospitality, integrated resorts, hotel casino resorts, theme parks, cruise line, entertainment/performance venues, and timeshare.
A visionary, creative, and transformational leader, Tony brings a wealth of knowledge in multiple industries assessing and implementing unique lines of business and consumer guest experiences. With the diversity of products in his portfolio, and extensive background, Tony has directed complex multi-cultural teams of professionals in highly charged work environments providing decisive leadership, and streamlining the decision-making process into actionable business plans, while cultivating collaborative partnerships with executives and key internal and external stakeholders. Under his leadership, Tony and his teams have received numerous design awards in recognition of achievements and contributions in the Retail & Hospitality Industry.
Luxury Retail Brand Strategy, Concept Development & Store Design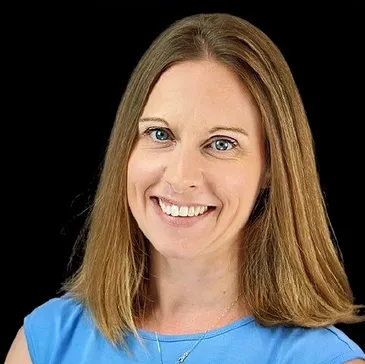 Renee Martin

Industrial Engineering, Business Strategy and Analytics, Project Management, Forecasting, and Workload Analysis
Renee has over 20 years of project management and analytic experience with a passion for problem-solving using data analytics and process optimization. She began her career at Walt Disney Company in Theme Parks and Resorts Labor Operations as an analyst responsible for forecasting daily workload needs and overall headcount needs. Throughout her time at Disney, she took on roles with increasing responsibility and worked in Distribution Services, Workforce Management, Costuming, and Entertainment.
Renee was responsible for driving high-profile process improvement projects to transform the business and increase productivity, such as developing concepts to revolutionize the way costumes are distributed to the Cast and identifying ways to reduce labor while maintaining the guest experience. In addition, she oversaw the development and installation of new costumes for US-based theme parks, Disney Cruise Line, and Shanghai Disneyland Resort, implemented an inventory planning system resulting in improved fill rates and a significant reduction in warehouse inventory, and developed metrics to analyze and improve both the Costuming and Entertainment business. Renee also worked for Premier, Inc as a Senior Consultant for Analytics focused on implementing labor management software at hospitals nationwide while providing analysis to identify savings through benchmarking and labor productivity.
Renee holds both a Bachelor of Science and Master of Science in Industrial Engineering from The Georgia Tech Institute of Technology.
Industrial Engineering, Business Strategy and Analytics, Project Management, Forecasting, and Workload Analysis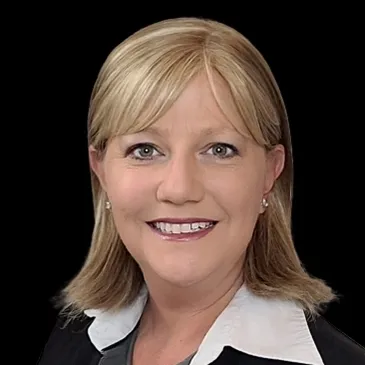 Stephanie Malecki

Industrial Engineering, Workload Analysis, Efficiency, and Project Management
A talented Industrial Engineer and experienced Project Manager, Stephanie thrives on solving complex problems through the development and implementation of metrics, data analytics, and process optimization. She began her career as an Industrial Engineer with UPS and in addition to package volume forecasting and time study of delivery routes, Stephanie worked to quantify the benefit golf-cart helpers would provide in terms of positive environmental impact and improved customer service levels then institute change in state laws to allow for implementation.
After leaving UPS, Stephanie spent over a decade with the Walt Disney Company in Theme Parks and Resorts Entertainment Costuming Metrics, supporting Disney Parks and Resorts around the world as well as Disney Cruise Line. Stephanie helped develop ground-breaking data models to improve inventory forecasting and implemented various technology and operational improvements to reduce shrinkage, optimize production floor flow, and improve data structure, integrity, and reporting across various systems.
Stephanie holds a Bachelor of Science in Industrial Engineering from the University of Central Florida.
Industrial Engineering, Workload Analysis, Efficiency, and Project Management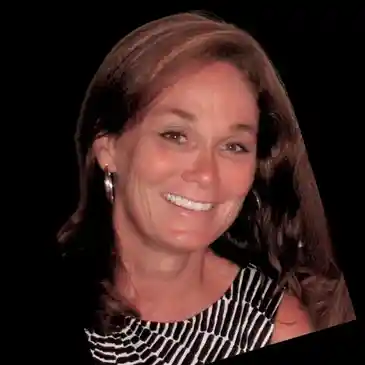 Laurie Beja Miller

Luxury Retail Brand Strategy & Product Development
Laurie is a multi-channel retail and wholesale executive providing over 30 years of leadership at top global brands including The Walt Disney Company, Nike, Apple, Bare Escentuals, William Sonoma, and Hallmark. Her passion for quality products and the customer experience has been the common thread through her retail career. As a member of the senior leadership teams of diverse brands and, organizations, Laurie gained a strong understanding of the power and responsibility of delivering on a brand promise.
A widely-regarded expert in developing and executing merchandising strategies and re-imaging the customer experience, Laurie is also adept at business process redesign and operational improvement. She understands the everchanging expectations of customers in an ever-evolving retail landscape.
During her diverse career, Laurie has led brands through periods of great change. She understands how to align the strategy, business goals, and human capital to ensure success, and she appreciates that retail is a team sport where working cross-functionally delivers results.
Laurie's multi-faceted retail background includes all retail formats and virtually all product categories. From startups to specialty, to Fortune 500 companies, from brick and mortar to omnichannel retailing, Laurie has been on the leading edge of all of them. The deep well of practical experience from which she draws allows her to provide unique insights into the retail environment.
Through her inspirational leadership, boundless energy and vast experience, Laurie drives vision, change, and results in organizations of any size.
Laurie holds a bachelor's degree in Textiles and Clothing and Business from Iowa State University.
Luxury Retail Brand Strategy & Product Development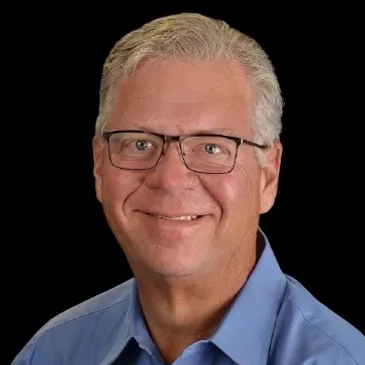 George McNeilly

Strategic Communications and Alliance Development, Media, and Events
George is a strategic communications and alliance development executive who creates value through his partner-centric relationships. Widely known for his optimistic, creative, candid, nimble and lean budget-minded solutions, George has a track record of successfully leading highly-visible strategic projects for large organizations with multiple business lines. His innovative approach provides customized solutions that generate the media coverage, awareness and partnerships that businesses need to differentiate themselves in today's crowded marketplace. George deftly breaks through the clutter with proven strategies in reputation management, crisis mitigation, social and traditional media optimization, publicity, B2B, B2C and internal communications, multi-media production and community affairs. George spent more than a decade in executive roles at ESPN and The Walt Disney Company, based at Walt Disney World, with responsibility for overall administration, development, ideation, tactical operations and financial management of communications and publicity campaigns designed to raise awareness, generate buzz and increase consumer use of Disney's multi-media platforms and related products.
In his post-Disney/ESPN career, George has become a valued resource to sports leagues and business partners of the PGA Tour, LPGA, Major College Football, NFL, English Premier League, NASCAR and the Walt Disney World Resort. He can frequently be found coaching C-suite executives and celebrities on delivering desired messages in the most impactful way. George began his career in broadcasting, and for more than a decade served in national correspondent and producer roles for NBC and CBS, which included logistical planning and reporting from four Olympics, eleven Super Bowls and scores of other major sporting events. A faculty member at Full Sail University, George created and teaches the Sports Business Models curriculum for the Sports Marketing and Media and Dan Patrick School of Sportscasting Bachelor's Degree programs. He teaches other courses at the university including entertainment business and public relations.
George holds a Masters in Business Management from Troy University, and a Bachelor's Degree from the University of Central Florida. In 2020, George was awarded a certification in hospitality and tourism management from Florida Atlantic University.
Strategic Communications and Alliance Development, Media, and Events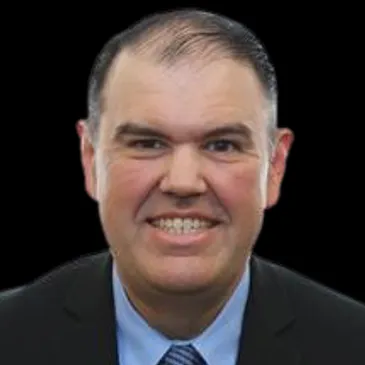 Scott Nethero

Enterprise Emergency and Crisis Management
Scott has dedicated his entire career to building networks and relationships to ensure that an organization is as prepared as it can be before, during and after a crisis event. For the past 16 years, Scott has had the pleasure of working with many different companies in the private, public and nonprofit sectors in the areas of Security and Emergency/Crisis Management. During the last 7 years, he has concentrated primarily on Emergency and Crisis Management at the Walt Disney World Resort, which welcomes over 58 million visitors per year. His specialties include Severe Weather Planning, Special Event Planning, Emergency Operation Center Design and Management, Crisis Communication, Emergency Preparedness Training and Exercises, and Incident Command Operations. Scott holds BS in Criminology from Florida State University, as well as multiple certifications from FEMA.
Scott serves as a Adjunct Professor for the Masters program in Emergency Management at Florida International University in Miami.
Enterprise Emergency and Crisis Management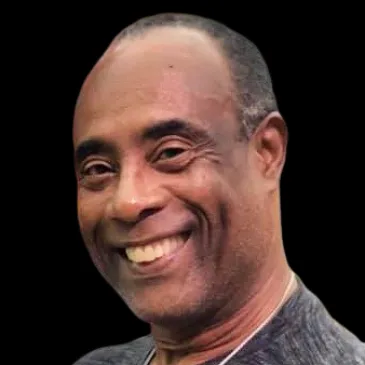 Norm Noble

Hotel / F&B Operations and World Class Customer Service Delivery
An inspiring, charismatic, guest-centric and results-driven operations executive, Norm possesses broad experience in the hospitality industry including the Walt Disney World Resort, Hyatt Hotels, and Rosewood Hotels. As General Manager of Epcot's Food and Beverage portfolio and numerous Disney Resorts, Norm led large teams that developed and delivered large scale signature guest experiences that were truly magical. Among these is the world-renowned Epcot International Food and Wine Festival. Norm also served as GM of Disney's All-Star Movies Resort, Disney's Animal Kingdom Lodge, Disney's Coronado Springs Resorts and Convention Center, Disney's Grand Floridian Resort and Spa, and Disney's Polynesian Resort. Norm's mastery of establishing meaningful organizational cultures with his employees and guests helped him drive bottom line results for all lines of business, while achieving high customer experience scores at each of his resorts. Norm honed his business foundation at Baruch College and continued his strategic business development through leadership programs at Rollins College and Cornell University.
Norm currently serves on the advisory board for the Bethune Cookman University School of Hospitality, in Daytona Florida.
Hotel / F&B Operations and World Class Customer Service Delivery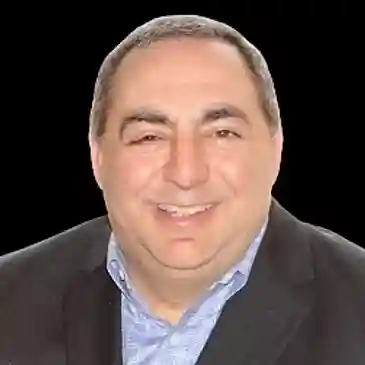 Vinny Pagliuca

Industrial Engineering, Supply Chain, & Entertainment Creative Costuming
A dynamic 30-year entertainment, operations, production and supply chain leader, Vinny Pagliuca is the rare combination of creative, financial, and operational. His executive leadership experience with the Walt Disney Company includes the GM of Entertainment at Animal Kingdom Park and GM of Entertainment Labor. For over 20 years Vinny was also Director of Disney's Global Costuming organization leading teams in Florida and California, while also managing project teams that opened Disney's Aulani Resort and Spa in Hawaii, Shanghai Disneyland, and Hong Kong Disneyland. Vinny is known as a problem solver and has had repeated success building and leading large-scale, multi-location global operations. A collaborator with a proven talent for introducing measurement, accountability, and productivity to operations and creative teams alike, Vinny is a metrics-driven difference maker who drives down costs while elevating quality and service levels.
Vinny's expertise in costuming is unparalleled, building cohesive, all-encompassing Costuming Supply Chains from design to the stage. At Disney, he merged metrics, finances, creativity and comfort to build gorgeous, cost efficient costumes worn by thousands of Disney Cast members and viewed by millions of Disney guests. Vinny has a deep knowledge of manufacturing, production and inventory management for costuming, which lends itself to any field - including fireworks, where he led the Fireworks Supply Chain for Walt Disney World and Disneyland. Vinny's extensive Supply Chain experience also included Senior Sourcing and Procurement leader for Disney Water Parks, Engineering, Distribution and Health Services. He brings years of negotiation, contract management and vendor management skills to any organization.
A skilled Industrial Engineer, Vinny helped develop the first costuming and entertainment metrics team, establishing standards for every aspect of the operation. Vinny helped create ground-breaking data models that directly linked the level of guest satisfaction to the amount and quality of individual entertainment offerings, allowing senior leadership to make informed decisions on the amount, type and cost of all entertainment product across Disney theme parks worldwide.
Vinny holds a Master of Business Administration from the Rollins College and a Bachelor of Science in Industrial Engineering from Lehigh University. Vinny served 28 years in the Air National Guard as an engineering and construction officer, including two tours in Iraq, before retiring as a Lt. Colonel and Deputy Commander of his unit.
Industrial Engineering, Supply Chain, & Entertainment Creative Costuming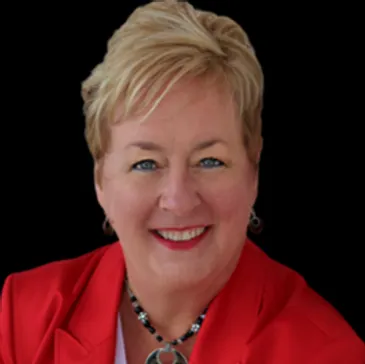 Candy Parks

Consumer Research and Quantitative Analytics - "Measuring the Magic"
Candy is an accomplished executive with nearly 30 years of experience, in the public, private, and non-profit sectors. A masterful market researcher, excelling in both quantitative and qualitative studies, Candy has unparalleled expertise in developing a deep understanding of consumer attitudes and behaviors, and the unique ability to take complex research findings and share them in a compelling story to guide business decisions. In her 17 years with Walt Disney Parks and Resorts, Candy was instrumental in developing the Guest Satisfaction Measurement program for all of Disney's vacation offerings: theme parks, resorts, Disney Cruise Line, Disney Vacation Club, and Adventures by Disney. Candy's unique ability to convert research to insight and insight to action made her a valued partner to all lines of business. She also designed and implemented research processes to support Cast Excellence, Leadership Development, and Labor Strategies, and served as the 'Chief Intelligence Officer for Disney Cruise Line – conducting all research to support and guide the current and expanding fleet. Prior to Disney, Candy spent ten years in academia and public education where she designed program evaluations and educational research to assess curriculum effectiveness and the impact of both organic and operational factors. She also managed large-scale assessment systems, developed large-scale training for school-based test administrators, and created interpretation workshops for teachers and parents.
Candy graduated from the University of Central Florida with both Bachelor's and Master's degrees in Communication with a focus on organizational communication and research design.
Consumer Research and Quantitative Analytics - "Measuring the Magic"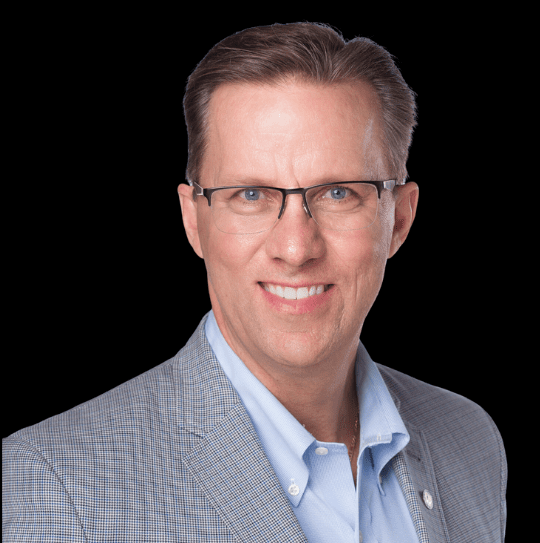 Jake Poore

Health Care Culture Transformation, Improving the Patient Experience, Keynotes and Custom Workshops, Experience and Cultural Assessments
Unlike typical trainers or consultants, Jake Poore spends most of his time in the trenches of healthcare, working side by side with clinical and non-clinical care team members on every step of the patient experience. You may find him shadowing a nurse on a medical-surgical floor, observing surgery, secret shopping in the waiting room of a doctor's office, or conducting patient focus groups.
Jake knows what it takes to create and maintain a world-class service organization. He should...he spent nearly two decades at the Walt Disney World Company in Florida helping to recruit, hire, train, and align their 65,000 employees toward one end in mind: creating memorable experiences for individuals, not transactions for the masses. In 1996, Jake helped launch the Disney Institute, the external training arm of Disney that sold its business secrets to the world. 80 percent of the people who attended the Institute were from healthcare…and Jake's passion for helping to improve healthcare began.
Jake's mission is to help elevate the human side of healthcare. Jake assists companies in designing their own patient experience strategy and then assisting them in mapping out and operationalizing the ideal patient and employee experience. Jake has led healthcare cultural transformations at organizations including Kaiser Permanente, Cigna Medical Group, Augusta Health, Dignity Health and their 75 medical practices, Baystate Health, Penn Medicine, Ochsner Health System, National Rehabilitation Hospital, and BJC Healthcare's ProgressWest Hospital.
Since 2009, Jake has been faculty for the American College for Healthcare Executives (ACHE) teaching a 2-day course sharing the blueprints for designing world-class cultures that drive exceptional patient experiences. In 2018, the Mayo Clinic presented him with the prestigious Ozmun Award for Administrative Excellence.
Jake's popular book, "99 Lessons Learned From Disney To Improve The Patient Experience" and its Companion Workbook provide real-world strategies for implementing Disney's world-class service into healthcare.
Health Care Culture Transformation, Improving the Patient Experience, Keynotes and Custom Workshops, Experience and Cultural Assessments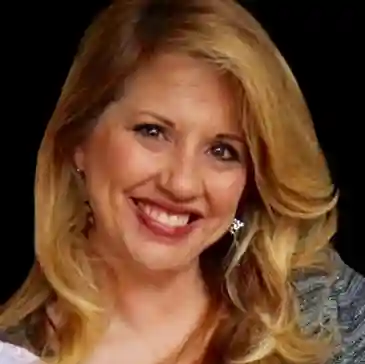 Michelle Reynolds

Enterprise HR Engagement, Employee Training, and People Strategy
For 30 years, Michelle led key initiatives for Walt Disney Parks and Resorts in the areas of Human Resources, Employment, Communications, and Employee Engagement. Because learning and development has always been in her heart and soul, it's not surprising that she led the Disney University. Here, cast members throughout Walt Disney World – from hourly new hires to seasoned executives – engaged in programs to further their operational and leadership skills. With Michelle at the helm, Disney University became an educational Center of Excellence for the company. Michelle believes that through innovative employee training and development, companies can achieve greatness.
Michelle holds a Bachelors in Communications from the University of Arkansas.
Enterprise HR Engagement, Employee Training, and People Strategy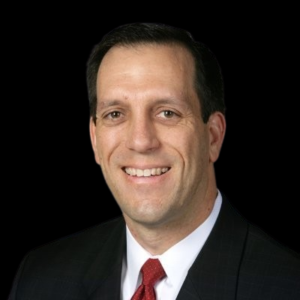 Scot Reynolds

Operations & Leadership Excellence /
Experience Development & Launch
A seasoned executive with over three decades of delivering exceptional Disney experiences, Scot's commitment to excellence brings maximum value to businesses. He embraces the notion that inspiring leadership is the true driver of business results. Through his business insights, coaching, mentoring, leadership inspiration, and his emphasis on delivering quality operational service excellence, new product development, and business process improvement, Scot was able to lead through change and deliver impressive financial results for a company that prides itself on delivering magical memories that last a lifetime. Scot's impressive Disney background included several key high-level roles. As VP of Operations for the Hong Kong Disneyland Resort, Scot provided leadership for all operational areas, supporting thousands of cast members who serviced guests from around the world. Scot's focus on perpetuating a culture of hospitality while encouraging an agile environment that continuously improved the experience was a key driver in the success of the Hong Kong park. As VP of Worldwide Safety Service & Operations Training/Documentation, Scot ensured that Disney's global operations provided a consistent excellence and operated in a manner where the safety of guests and cast was paramount.
Scot also provided executive leadership for dozens of development projects including product launches, technology transformations, and business revitalizations. At Disney's Animal Kingdom Theme park, he facilitated the integration of Animal Programs and Operations teams while also project managing the successful launch of animal experiences at the park. For MyMagic+, a suite of technology enabled solutions to enhance Walt Disney World resort guest experiences, Scot directed the site-wide operations team that developed innovative services and then brought them to life. Scot's strategic mindset, operational expertise, and engaging leadership style also provided key executive guidance at the ESPN Wide World of Sports, Walt Disney World Experience Development & Guest Relations, and Epcot Park Operations.
Scot holds a Master of Business Administration from the University of Florida and has served on advisory boards for graduate programs at the school. He also served on boards for the Rosen School of Hospitality at the University of Central Florida and Junior Achievement. Through his involvement in IAAPA and ASTM committees, Scot has contributed to the advancement of the attractions industry.
Operations & Leadership Excellence /
Experience Development & Launch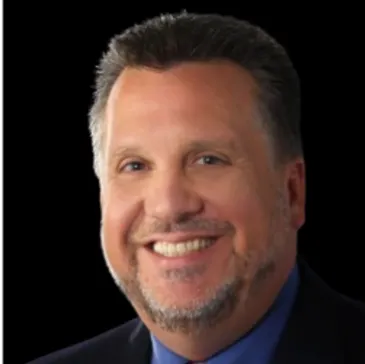 Chuck Salvo

Driving Organizational Development, Culture Enhancement, and Sales and Service Superiority
Chuck Salvo is an esteemed organizational development and culture change agent who possesses a wealth of experience in bolstering employee engagement and retention. With a particular focus on elevating customer service and increasing employee retention, Chuck leverages his Disney pedigree and vast experience to facilitate transformative shifts in organizational cultures. From small start-ups to large multinationals, Chuck has successfully devised programs that enhance and revolutionize the reputations of companies within their communities. 
Chuck specializes in a range of services designed to cultivate thriving organizational cultures. His expertise encompasses Organizational Culture Assessment, enabling companies to gain clarity and establish boundaries conducive to growth. Additionally, through his Respect and Value Everyone Workshops, Chuck promotes employee retention by fostering an environment of respect and appreciation. Moreover, his Customer Sales and Service Training Programs equip teams with the skills and mindset needed to deliver exceptional service.
At the core of Chuck's passion lies his ability to lead people and develop high-margin cultures. He believes that shaping organizational cultures into a competitive advantage is paramount, and his mission is to help organizations find their happiness and profitability. By assisting organizations in building clear and intentional service boundaries, Chuck empowers both leaders and employees, resulting in empowered and contented teams capable of providing superior customer service. Ultimately, he understands that empowered and happy employees contribute to higher profit margins.
For any organization seeking a clear understanding of its values and purpose, Chuck Salvo is the ideal partner. Through his unwavering commitment, he aims to help organizations unleash their full potential by fostering intentional service boundaries and enabling leaders and employees to thrive. 
Chuck holds a bachelor's degree in hospitality management from East Straudsburg University, as well as a Culinary Arts degree from Johnson & Wales University.
Driving Organizational Development, Culture Enhancement, and Sales and Service Superiority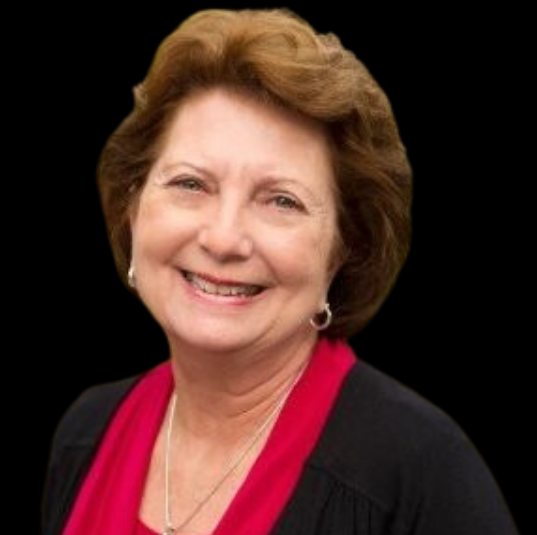 Kim Sams

Corporate Responsibility and Public/Environmental Affairs
Known for her creativity and synergistic acumen, Kim has 40 years of experience in tourism public affairs, environmental issues, and corporate responsibility, including international charitable initiatives. As a retired Disney Corporate Responsibility leader respected for developing high-impact teams and external partnerships, Kim is a can-do person whose core competencies include stakeholder engagement, program strategy, grantmaking, issues management, environmental affairs general messaging, editing, and writing.
During her 31-year tenure, she oversaw The Walt Disney Company Foundation and the creation of the $100+ million Disney Conservation Fund. She nurtured key relationships with dozens of global conservation organizations including The Jane Goodall Institute, The Nature Conservancy, and Conservation International, and simultaneously served as the principal liaison for Disney's Animal Kingdom Advisory Board during the opening of Disney's Animal Kingdom Theme Park. Most recently she helped guide charitable programs across Disney businesses including ABC, ESPN, Parks and Experiences, and Studios to ensure a cohesive approach to the company's philanthropy to gain higher ROI for the company. Kim had responsibility for daily philanthropic operations – the corporate philanthropic budget, charitable reporting and documentation for Disney's giving, and the software contracts/systems that supported employee participation in volunteerism, cash donations, and volunteer grants program. She is a recipient of the coveted Disney Partners in Excellence Award. Prior to joining Disney Kim worked for the Osceola County Tourist Development Council, Sea World Orlando, and Boardwalk & Baseball Theme Park (as an executive opening team member).
Kim holds a Bachelors in journalism with a major in public relations from the University of Florida and a Certificate in Corporate Community Involvement from Boston College. She has earned the professional designation of Accredited Public Relations Professional (APR) from the Public Relations Society of America and has served on the Public Relations Advisory Council at the University of Florida (UF). She is passionate about animals and the outdoors and was a professional fellow of the Association of Zoos and Aquariums for more than 20 years. Kim enjoys serving the community as an Executive Board Member for the South Lake Community Foundation and a Board Member of the UF Foundation.
Corporate Responsibility and Public/Environmental Affairs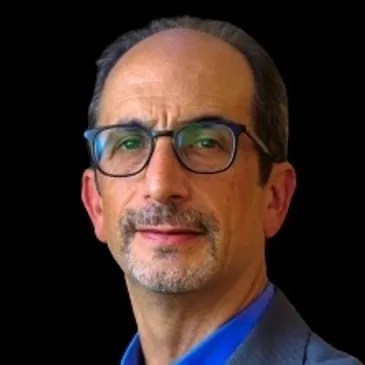 David Saphirstein

Sports Media Innovation and Fan Experience Development
David is a media executive with a proven track record for merging creativity and technology to help sports teams, universities, and venues to better engage with their fans through innovative content, activations, and new technology. He launched ESPN's Sports Lab based at Full Sail University in Orlando and led teams to develop new technologies, content, media, and applications. Managing teams of engineers at the ESPN Innovation Lab, David developed unique products to engage viewers and sports fans. David has a passion for mentoring, leading, and developing creative talent.
As Creative Director at ESPN in Bristol, Connecticut, David led Art Directors, Designers, and Animators in creating award-winning content for properties including NFL, NASCAR, MLB, College Football, College Basketball, Golf, Tennis, and ESPNEWS. David also played a key role in the re-branding of ESPN Wide World of Sports at Walt Disney World. While at ESPN, he produced and directed live-action shoots for opens, sponsors, and marketing.
David is a faculty member at Full Sail University, where he teaches in the Sports Marketing and Media program. He also directs broadcasts and in-stadium presentations for major sporting events. David holds a Bachelor of Science Degree in Communication from Hofstra University and an MBA from The University of Hartford.
Sports Media Innovation and Fan Experience Development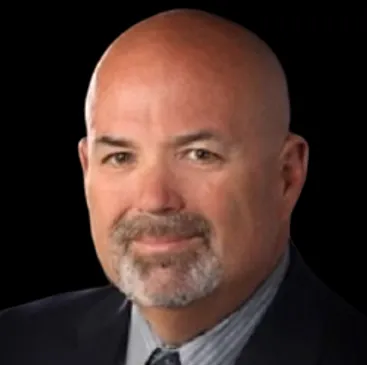 Bob Simmonds

Global Contact Center Strategy & Operations
If you build from a base of care, compassion and concern for others, and continually reinvent your business to keep things fresh, engaging and exciting for everyone involved, great things will happen. Throughout his impressive career, Bob Simmonds has accomplished this by transforming businesses through top-line and bottom line growth, and creating value and opportunities for shareholders, stakeholders and employees.
In the contact center environment, specifically, Bob specializes in finding the right balance between technology and people to provide the optimum customer experience. As Disney's SVP of Global Travel Operations, Bob ensured that whether through a phone call, an email, a web chat, a text or even a letter, the Disney Reservation Centers created "Magical Memories that last a lifetime"​ for Disney guests from all over the world. He did so while still driving industry-leading average order value for the company.
Prior to Disney, Bob held executive contact center leadership and IT roles for leading global consumer and corporate travel industry companies such as Expedia, Rosenbluth International, Total Travel Management, and iTravel.
Bob is also a motivational and customer experience-focused speaker. He has delivered numerous keynote speeches for organizations globally.
Bob holds a Bachelor's degree in Finance from the University of Central Florida.
Global Contact Center Strategy & Operations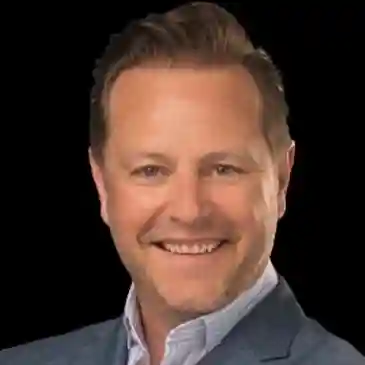 Theron Skees

Themed Entertainment Design Innovation & Story-Telling
A visionary master story-teller and former Imagineering creative executive, Theron Skees has over 20 years' experience assembling and leading multi-disciplined domestic and international teams. A highly adaptive story evangelist who applies vision, strategy, focus and solution-oriented processes that advance design, Theron has a track record of delivering business goals and increasing brand equity on diverse projects valued from hundreds of millions to multiple billions of dollars. With a career spanning 30 years in Themed Entertainment, he is an organized creative leader and is exceptionally capable at managing multiple, concurrently running teams on very complex projects. Highly respected in his field, Theron is a natural communicator who interfaces positively and professionally at all levels to get the job done.
Theron began his entertainment design career in the late 80's as a scenic artist, sculptor and set designer for film and television. Transitioning to Theme Park design and construction in the early 90's, Theron worked with Universal Studios in Orlando before moving to Walt Disney Imagineering in Euro Disneyland. In these roles, he managed the design, construction and execution of specialty sculpture and finishes in area development and attractions. In the mid 90's, Theron worked as a product development designer for a start-up, hi-end electronics company, BSG Laboratories. He custom-designed sound systems and media for hospitality, dining and the personal electronics industries working with companies like Blockbuster Video, Darden Restaurants, Brinker International and J.W. Marriott.
Returning to Walt Disney Imagineering in 1997 as Art Director, Theron led the creative team at the Disney MGM Studios for many years, bringing to life experiences like Rock'n Rollercoaster, Magic of Disney Animation, Fantasmic, Lights! Motor! Action! Stunt Show and the 100 Years of Magic celebration. In 2006, he worked on the expansion of the Walt Disney Studios theme park in France, adding a new land featuring Hollywood Boulevard, Tower of Terror and the Stitch Encounter. In this role, he was responsible for the visual esthetic, experiential design and the overall story of these areas, managing teams that executed architecture, media, show, costuming, interiors and ride design. Relocating to Hong Kong Disneyland in 2008 as Director, Creative Development, Theron led the design and creative direction for the entire resort which included the establishment and management of a multi-national Imagineering creative team that worked on expanding the theme park with new attractions, entertainment and retail. He also created a recruitment and scholarship program with multiple local universities to generate and sustain a creative talent pool. Theron returned to the US in 2012 to lead the total re-imagination of Downtown Disney, transforming it into Disney Springs. As Executive Creative Director, he established, implemented, and oversaw the creative vision for this property through multiple disciplines and teams. The project included the addition of 90+ new, third party retail and restaurant tenants, hundreds of thousands of square feet of new property and architecture as well as transportation hubs, highway expansion, bridges and multi-story parking garages – all designed to align with a new storyline and creative intent, as well as adapting all existing infrastructure. As Vice President and Portfolio Creative Executive, Theron's last assignment with Walt Disney Imagineering was with Disney Cruise Line, overseeing multiple ship venue re-design projects, the early masterplan development of Disney's new tropical destination and the design for three new ships. This included the early creative development work through to finish designs, the selection of design contracting firms world-wide as well as close partnership with the shipyard team through design and early construction.
Using "Story" as the key element, Theron guides companies to deliver business goals and create emotional connections to their customers.
Themed Entertainment Design Innovation & Story-Telling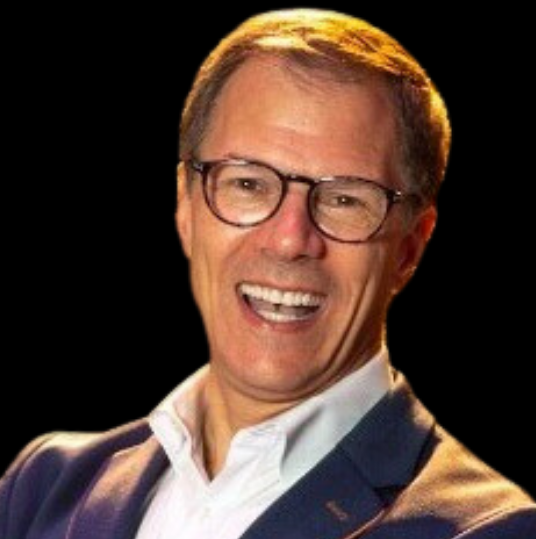 Keith Smith

HR Consulting, Change Management, Executive Coaching, Team Building
Keith has over three decades of progressive HR experience at The Walt Disney Company, driving change and coaching leaders at all levels across a broad base of diverse businesses including corporate alliances, business development, finance, IT, HR, hotels and resorts, retail banking, zoos & aquariums, theme parks, shared services, themed entertainment and events.
With experience as a Senior Vice President of HR, Keith understands firsthand the unique and complex challenges executives face in balancing and achieving their personal, professional, and organizational goals and is highly competent in organizational design, talent management, organizational and employee effectiveness, and change and transition management consulting. At Disney, Keith was responsible for large-scale HR initiatives including leading customized approaches for implementing an enterprise-wide HR technology solution, designing and implementing an annual Culture and Leadership roadmap aligned with talent strategies, and leading an HR Project Management Office with functional HR partners and external consultants to build a highly complex but adaptable and agile alignment of HR resources to support a large-scale organizational realignment strategy.
The hallmark of Keith's three decades of change work in HR has been his focus on eliminating barriers, building effective relationships based on trust, and using his creative background to problem-solve and orchestrate repeatable approaches to align people towards a common and understood goal. Nothing excites Keith more than working with leaders who are looking to align their teams around the next big idea to drive organizational success!
Highly passionate about volunteering, the arts, and non-profit leadership, he holds a Masters in HR from Rollins College and is active in leadership positions on local nonprofit boards and the Orange County Arts and Cultural Affairs Council.
HR Consulting, Change Management, Executive Coaching, Team Building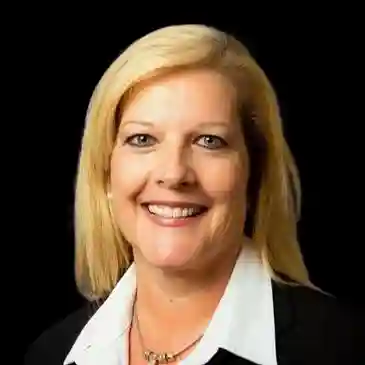 Jane Tebbe-Shemelya

Merchandise Design, Product Development & Revenue Optimization
When it comes to Retail Product Development, Design, and Merchandising few can match Jane Tebbe-Shemelya's track record of success in delivering comprehensive brand and product strategies that emotionally connect to the consumer and build brand equity. As a member of the Disney Merchandise Leadership Team, Jane led merchandise short and long-term brand and product strategic direction including vision, concepts, client relationship management, P&L, vendor contracts, consumer insight and the implementation of the $100M+ Affinity Brands Division. Jane spearheaded the development, design, sourcing, marketing, packaging and delivery of compelling, trend right, products for various Disney businesses including Disney Cruise Line, World of Disney New York and Disney's Wide World of Sports. Jane and her cross-functional teams delivered significant value for the Company through collaboration and coordination with Planning & Allocation, Product Development, Operations, Human Resources, Finance, Contracts & Compliance, and Store Design, resulting in some of the Company's largest returns on investment. Her success is also driven by her ability to optimize revenue by appropriately trimming cost – especially in the areas of marketing/print collateral, organizational design, and process improvement.
In addition to her Disney career, Jane was the Corporate Vice President of Merchandise for SeaWorld Parks & Entertainment, where she oversaw the strategic direction and business plan development for the company's merchandise division. Jane's vast retail experience also includes executive positions at Home Shopping Network, Elizabeth Arden, and Guy Harvey Enterprises.
Jane holds a marketing degree from the University of Florida and has held board member positions with the West Orange Chamber of Commerce in addition to the Florida Retail Federation.
Merchandise Design, Product Development & Revenue Optimization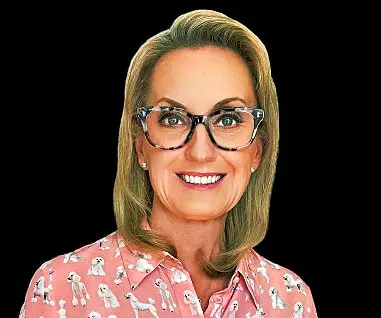 Stacie Thomas

Real-Time Consulting in HR Challenges, HR Project Management, Fractional HR Leadership
Stacie Thomas has 32+ years in global corporate Human Resources and is a skilled HR Executive with exceptional generalist skills, Stacie has broad experience with strategy, employee relations, organizational design/development, leadership coaching, compensation, communication, HR systems, and more. Stacie's experience runs the gamut from fast-growth start-ups to small privately held companies to large corporations. She spent over 15 years with The Walt Disney Company providing key HR support in just a few of the following areas: the launch of two cruise ships and a private Bahamian cruise island, the significant restructuring of international sales and marketing offices for Walt Disney Parks and Resorts, a member of the Grand Opening Task Force for Hong Kong Disneyland (Hong Kong-based for one year), and the handling of multiple acquisitions, mergers, and divestitures while HR Director for Disney Online. Stacie was recruited to relocate to Miami, Florida as the VP/Head of HR for Bacardi USA and was promoted to oversee North America within 6 months. In this role, she had responsibility for all facets of the function as well as Corporate Services. After 5 years in Miami, Stacie was asked to join Snap Inc (then Snapchat) during their early start-up and helped them grow from 250 employees based only in California and NY to over 3200 employees and 1200 contingent workers in over 16 countries and 30+ offices around the world. Part of Stacie's oversight included global mobility, immigration, and the contingent workforce and she was also instrumental in launching the first-ever Employee Diversity Resource Groups at the company. Most recently, Stacie was recruited to be the first-ever Head of Human Resources for Illumination Entertainment (home of the Minions), to build out the HR function which had previously been a subgroup within Business Affairs/Legal. During her tenure, she launched the first-ever HRIS, implemented employee communications and pulse surveys, and ensured a fully functional and efficient department to name just a few accomplishments.
Stacie has a B.S. in Human Resources from Florida State University.
Real-Time Consulting in HR Challenges, HR Project Management, Fractional HR Leadership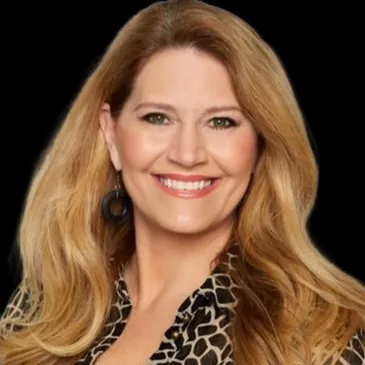 Dara Trujillo

Merchandising Strategy
A master merchandiser and gifted retail strategist, Dara was responsible for growing theme park merchandise brands domestically and overseeing strategic direction for global parks.
As a key concept developer for Disney Theme Parks, Dara was instrumental in bringing to life the Bibbidi Bobbidi Boutique, Pirates League, Goofy's Candy Company, Hanes Design a Tee, Grand Floridian Resort's Princess Tea, Duffy the Disney Bear, Glow With The Show Ears, private label and co-branded development, as well as strategies and execution for Pin Trading and Vinylmation growth. She played a key role in growing franchises for Disney Princesses, Pirates, Tinker Bell, and Disney Channel properties. Dara developed strategies to grow theme park merchandise demand through signature events that focused on relevant products, while leveraging cross category partners to maximize opportunities. Dara also served as liaison between the Theme Park Merchandise division and other Disney businesses in order to implement company-wide initiatives.
Beyond Disney, Dara's experience includes executive roles with Mercantile Stores Company, Simon Properties, Home Shopping Network, the Lakeland Magic (NBA G League), and a private equity investment group.
Dara holds a a Bachelor's Degree from the University of Central Florida and an Executive Certificate from the The Wharton School of Business.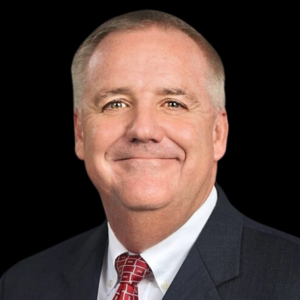 Paul Wixted

Delivery of Large Scale Events, Launching F&B Organizations, F&B Operations Optimization, F&B Standards Development
Paul brings 34 years of Disney work experience at the Walt Disney World Resort where he gained deep expertise from diverse roles from Food & Beverage to organizational training. At his core, he is an energetic Operations leader who expertly delivers retail and event operations that exceed expectations in dynamic, high-volume, and fast-paced environments. He has had great success in developing and driving strategic plans specific to resort F&B and events to desired outcomes.
Paul drives and accelerates daily operations functions across multiple facilities and diverse, multifunctional teams to ensure a world-class customer experience. His approach is to continuously improve processes and procedures to effect performance metrics and scalable operations across venues for effectiveness and efficiency.
Delivery of Large Scale Events, Launching F&B Organizations, F&B Operations Optimization, F&B Standards Development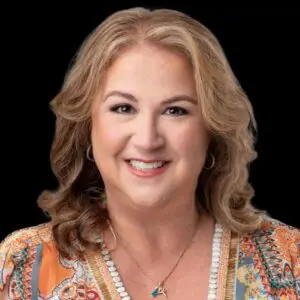 Diane Yarborough

Human Resources and Organizational Improvement
Diane Yarborough is an accomplished Human Resources and Organizational Improvement professional with over 30 years of experience in Human Resources operations and leadership. She brings her expertise in talent acquisition, employer branding, and talent and leadership development to help her hone in on building cultures where the employees thrive and want to stay. 
She works best with organizations that are looking for a fresh perspective on their recruiting and retention efforts.  She has a keen understanding of the role organizational culture plays in creating an employee experience that will attract and retain top talent, drive performance, and strengthen an employment brand and drive to build these environments with the clients she works with.
Diane has successfully implemented key HR projects and programs, including providing key HR strategic and leadership support during the launch of the Disney Cruise Line supporting key Sales and Marketing and Operations executives in shoreside operations, as well as sailing as the HR Officer on board Disney Magic.  She had the privilege to lead the Human Resources efforts and support the opening of Castaway Cay, Disney Cruise Line's private island, and was key to building their Cast and Crew experiences both onboard and on the island.
She's also implemented key employee programs within financial services, hospitality, and the nonprofit sector and has most recently been working with Margaritaville / IMCMV company to launch a new labor strategy in the development and operation of a college internship program for the company.
Throughout her career, Diane has held key HR roles in Financial Services, Hospitality, Power sector, and has helped design and implement key retention and recruiting efforts therein. She has a proven track record of driving organizational success through talent acquisition, employee engagement, performance management, and designing dynamic employee development initiatives.
With her extensive experience and passion for creating thriving work environments, Diane is committed to driving positive change and making a lasting impact on organizations and their employees. She is dedicated to cultivating a strong company culture where collaboration and innovation are celebrated; that attracts top talent, fosters employee growth, and ultimately contributes to overall business success.
Diane holds a bachelor's in psychology from the University of Nebraska-Lincoln, and a Masters in counseling and consultation from Stetson University.
Human Resources and Organizational Improvement